Brush Creek Park AND Boat Ramp close at 3pm on Saturday, October 23rd & Wheeler Park closes at 3pm on Friday, October 29th. SEE YOU NEXT YEAR!
Welcome!
Lauderdale County Commission Parks & Recreation
Lauderdale County offers two campground sites:  Wheeler Campground and Brush Creek Park   (Parks are open from late March until mid-October)
Wheeler Campground is located on Alabama 101 in Elgin near Wheeler Dam and overlooks Wheeler Lake.  The park features 28 camping sites with water and electrical connections, a bathhouse with showers, a fishing pier and free waste disposal station for campers.  The cost of camping is $15 per night (tax included) and $10 per night for senior citizens (age 60 and over).  There is a $5 fee, per occurrence, for use of waste disposal station for non-campers.  There is a maximum 30-day stay allowed.
Brush Creek Park is a 50-acre park located on Lauderdale County Road 14 near Waterloo along the Tennessee River.  The park features a boat launch, picnic pavilions and individual picnic tables.  The campground has no fee and offers limited-stay, primitive camping with no electrical hook-ups.  There are public restroom facilities with cold showers and a waste disposal station.  There is a maximum 30-day stay allowed.
For information on either campground, please call (256) 760-5878.  Sites are managed by the Lauderdale County Solid Waste office.
Visitors love our parks (and so do their pets)!!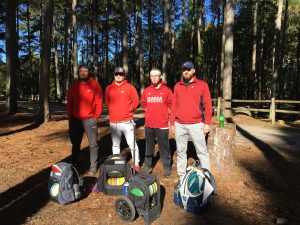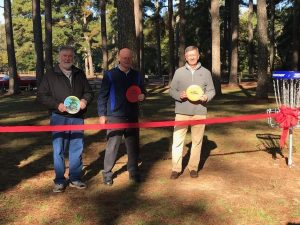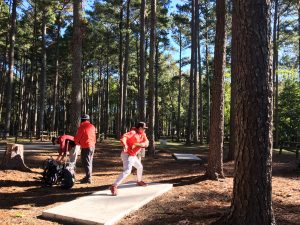 Disc Golf Course at Brush Creek Park
The Lauderdale County Commission officially opened the county's first Disc Golf Course at Brush Creek Park and Campgrounds. The park is located on Lauderdale County Road 14 just east of Waterloo. The 18-hole course winds throughout the park and features amateur and professional/novice tee pads. The course is a par 56 and just over a mile long. Members of the Lawrence County (Tennessee) Disc Club designed the course. Tournaments are expected to be held at the course in 2021.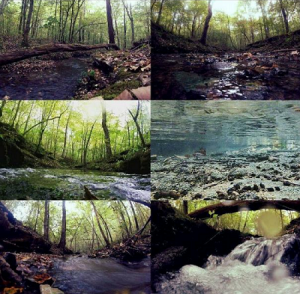 Office Mailing Address:
P.O. Box 1059
Florence, AL 35631
Phone:
(256) 760-5878
Office Hours:
Monday-Friday 8-4
Manager:
Tom Smith
(256) 760-5878