Alabama Music Hall of Fame
The Alabama Music Hall of Fame, which opened in 1990, is dedicated to over 500 musical achievers in all types of music.  Rock, rhythm & blues, gospel, country & western, opera, and contemporary are all represented here.  The Hall of Fame is the perfect compliment to the Shoals, once known as the "Hit Recording Capital of the World"
Open Monday Saturday, 9 a.m.-5 p.m.; Sunday, 1-5 p.m.
U.S. Hwy. 72 West, Tuscumbia (256)381-4417
Website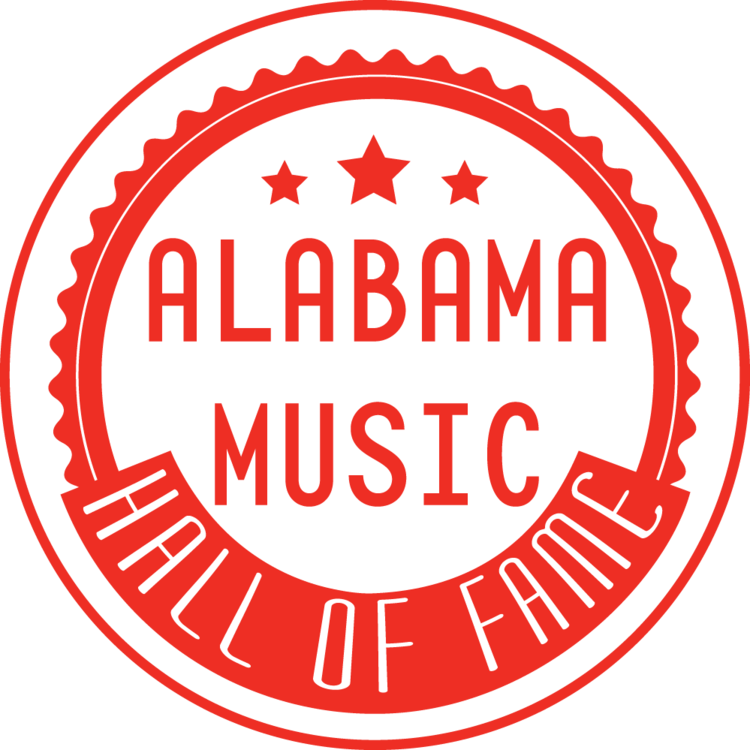 W.C. Handy Home & Museum
W.C. Handy, the Father of the Blues, birthplace is in the Shoals.  Completely restored, the blues legend's birthplace houses the most complete collection of memorabilia, musical instruments, library, and original manuscripts from some of his most famous works.  Handy's famous trumpet and his personal piano are just a few of the items on display .... Open Tuesday Saturday, 10 a.m. 4 p.m.
620 West College Street, Florence (256) 760-6434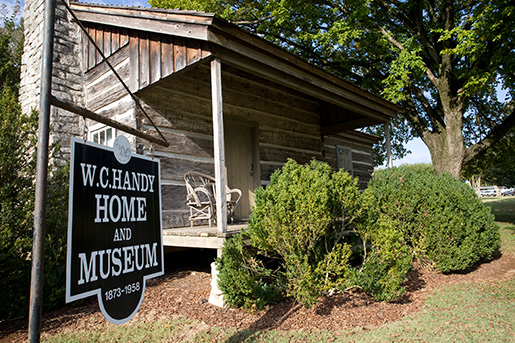 Wilson Lock & Dam
Completed in the early 1920's, Wilson Dam was once used as a power supply center for  munitions plants in World War l.  The completion of the dam allowed a once un-navigable stretch of the Tennessee River, "Muscle Shoals", to become a major transportation resource for the Shoals Area.  Later, Wilson Dam became the cornerstone of theTennessee Valley Authority.
Off Alabama 133 North, Muscle Shoals (256) 383-0783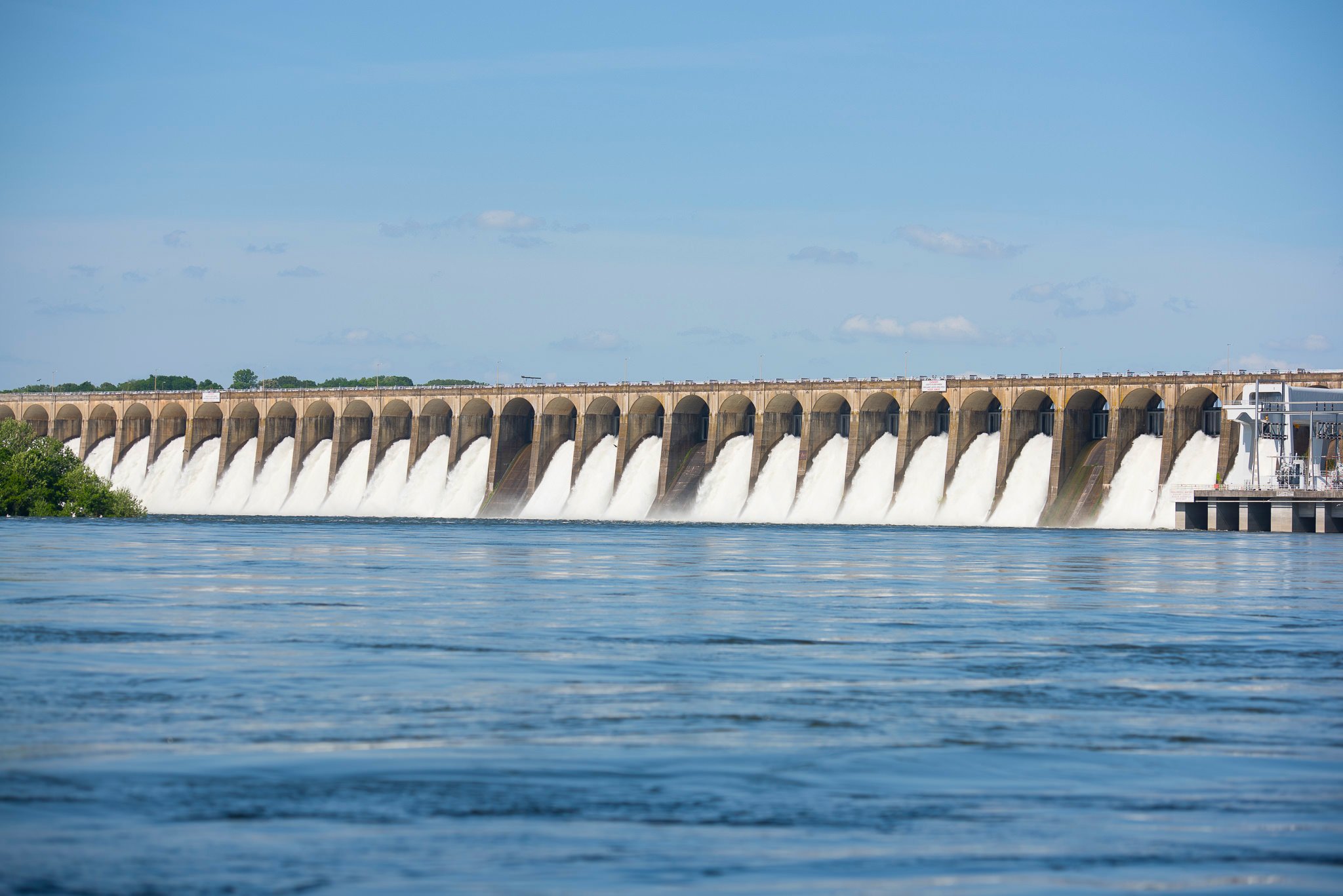 The Children's Museum of the Shoals
Children's Museum Shoals offers hands-on venues and programs geared specifically to the developmental stages 18 months - 3rd grade. Our mission is to further classroom education and complement existing cultural and educational resources. Venues and activities encourage children to imagine, discover, and create through the wonder and magic of play. Open Wednesday-Saturday 10:00am - 5:00pm. Admission Charged
2810 Darby Drive, Florence (256)284-7107
Website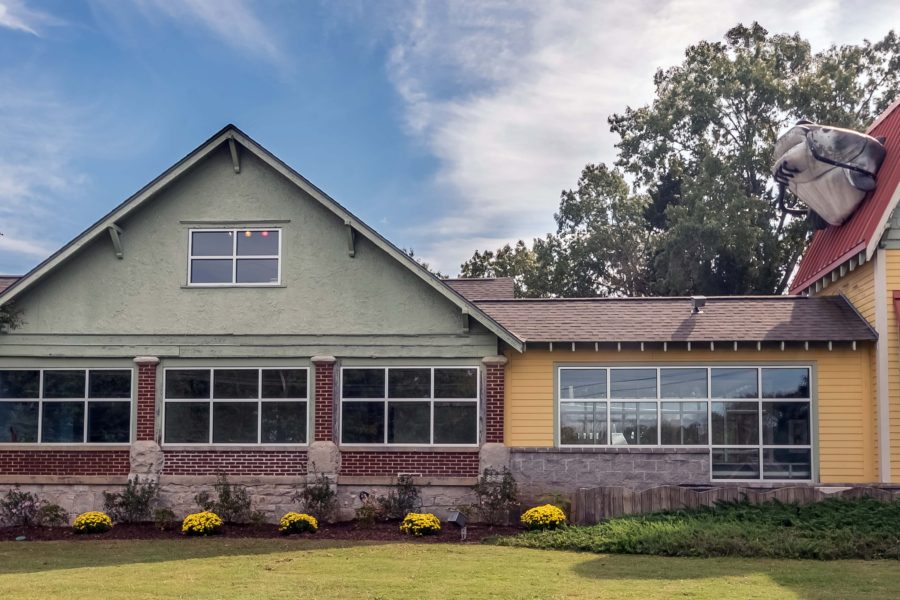 The Florence Indian Mound and Museum
The Florence Indian Mound is the Tennessee Valley areas largest domiciliary mound.   It is typical workmanship of the Indians who lived in this area before the Cherokees, Chickasaws, and Creeks.  Early settlers found steps on one side of the mound, and discovered that it had been enclosed by an earthen wall.  The mound could have possibly existed as much as a thousand years before Columbus ....Open Tuesday Saturday, 10 a.m. 4 p.m.
End of South Court Street near Tennessee River, Florence
(256) 760-6427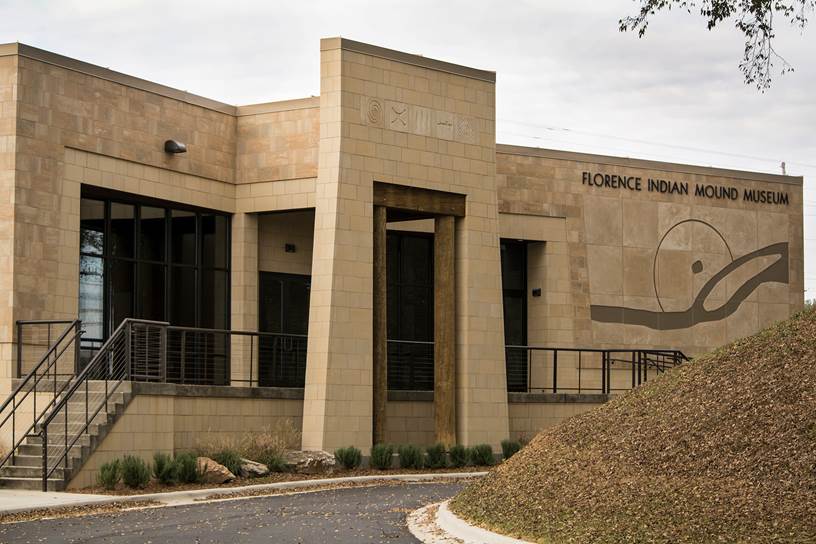 The Birthplace of Helen Keller (Ivy Green)
The Birthplace of Helen Keller, America's First Lady of Courage, is located in Tuscumbia.  Built in 1820, only one year after Alabama became the 22nd State of the Union, Ivy Green is a simple, white clapboard home designed in typical Southern architecture .... Open Monday Saturday, 8:30 a.m.-4 p.m.; Sunday, 1-4 p.m.
300 N. Commons, Tuscumbia (256) 383-4066 - Website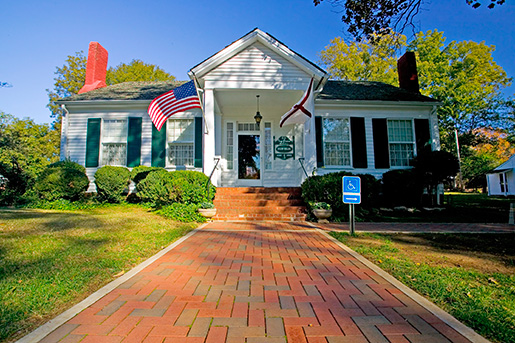 Key Underwood Coon Dog Memorial Graveyard
Coon Dog Graveyard came into being on Labor Day, September 4, 1937, when Key Underwood buried his famous coon dog, "Troop".  They had spent many enjoyable hours hunting in this area, and it was only fitting that "Troop" be laid to rest here.  Since that time, over 100 coon dogs have been buried at the site.
Off Hwy. 247, west of Tuscumbia (256) 383-0783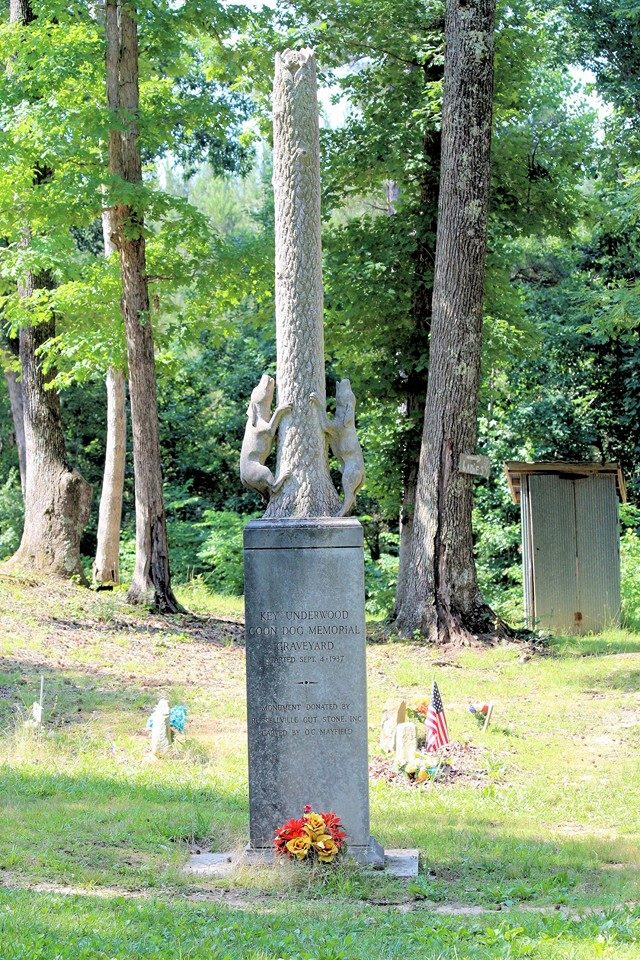 Pope's Tavern
Once a stagecoach stop, tavern, and inn, Pope's Tavern is one of the oldest structures in Florence.  Pope's Tavern was first used as a hospital for both Union and Confederate wounded during the Civil War after a skirmish in the streets of Florence.   Later, wounded soldiers from the Battle of Elk River and Franklin, Tennessee, were treated here by local doctors and women who gave unselfishly of their time ....Open Tuesday Saturday, 10 a.m. 4 p.m.
203 Hermitage Drive, Florence (256) 760-6439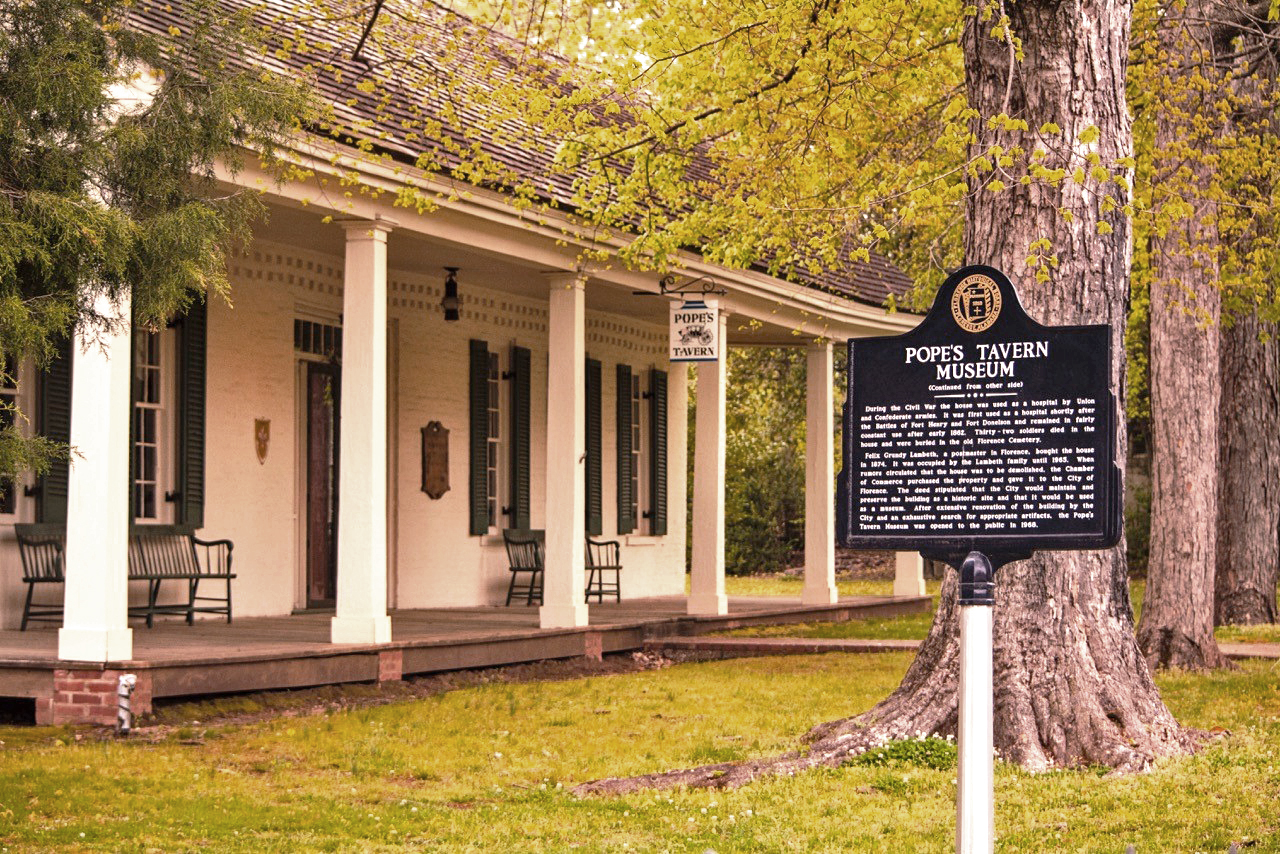 Rosenbaum House
This home, designed and built in 1939-40, is the only structure in Alabama designed by architect Frank Lloyd Wright, and is considered his best example of Usonian style.  Open for tours only by appointment.  A National Historic Property. Completely restored in 2001.
601 Riverview Drive, Florence 256-740-8899 or contact thru the Kennedy-Douglas Center for the Arts at 256-760-6379.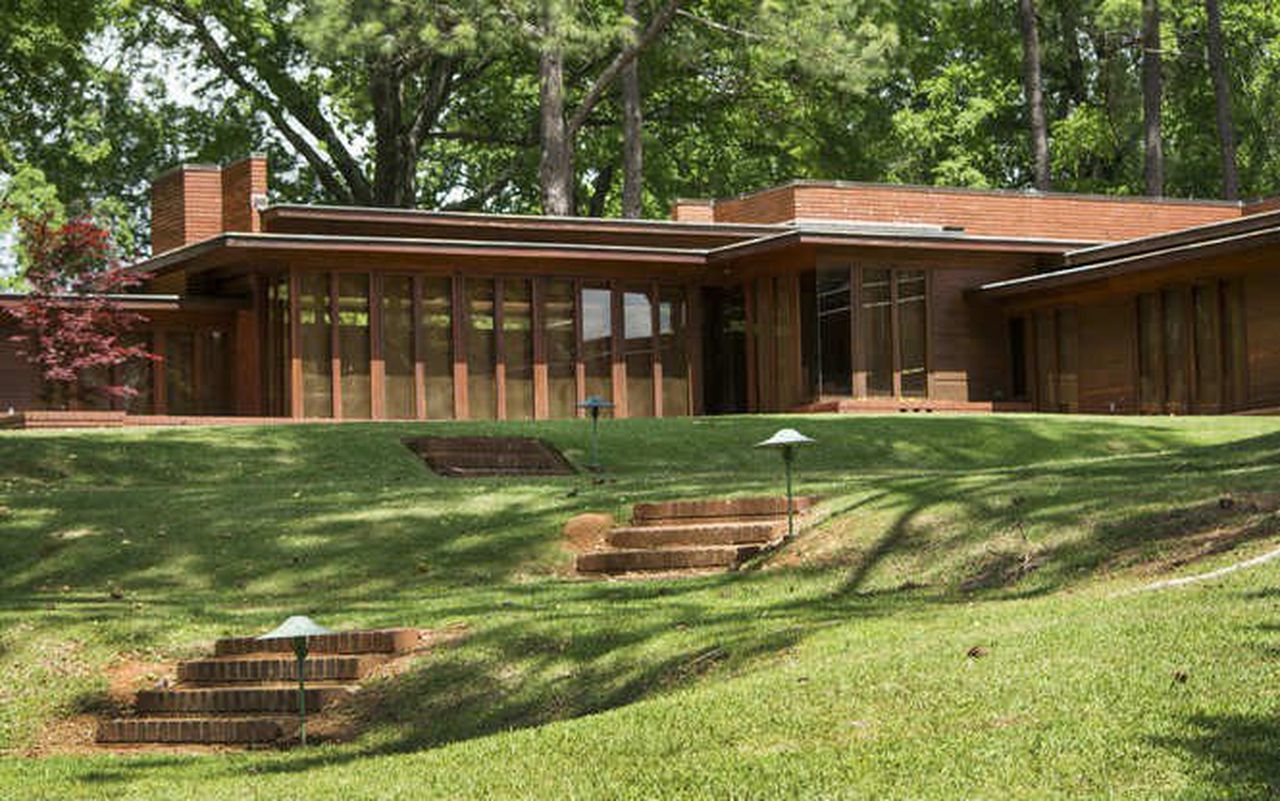 Belle Mont Mansion
The Belle Mont Mansion is one of Alabama's most distinguished homes.  It is an excellent example of Jeffersonian style architecture of the early American Republic.   Constructed in the early 1800's, the Belle Mont Mansion is known for its high-quality brickwork and contrasting wood trim ....Open for tours by appointment only 256-381-5052.
Cooks Lane, Off U.S. 43, south of Tuscumbia (256)381-8438 or (256)381-5052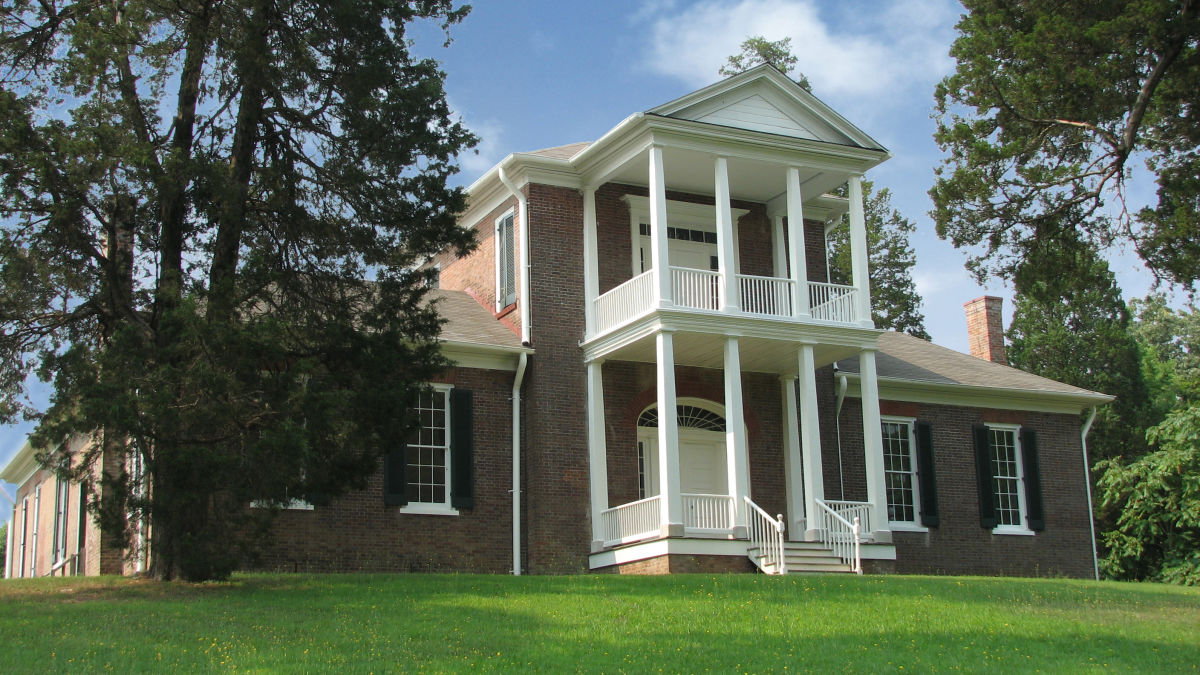 Edith Newman Culver Memorial Museum
Built in 1870, this historic home features a museum full of period antiques.   Civil War relics, Native American artifacts, and the unique history of one of Alabama's oldest towns, Waterloo ....The museum is open Friday Sunday, 1 4 p.m. Call for winter hours.
Main Street, Waterloo (256) 767-6081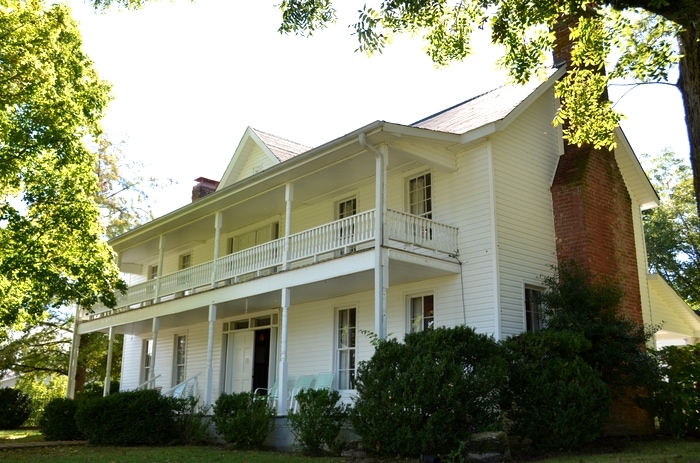 Overton Farm
A project of the Bear Creek Watershed Environmental Education program, this is an outdoor education facility on an old family farm in Franklin County. The farmstead and cemetery are used as teaching tools in the field of social studies. The varied terrain, the wide variety of plants and animals and lake frontage are valued for teaching the natural sciences. There are dormitories and a dining hall on the property.
For information, call the Russellville Board of Education:
(256) 332-8440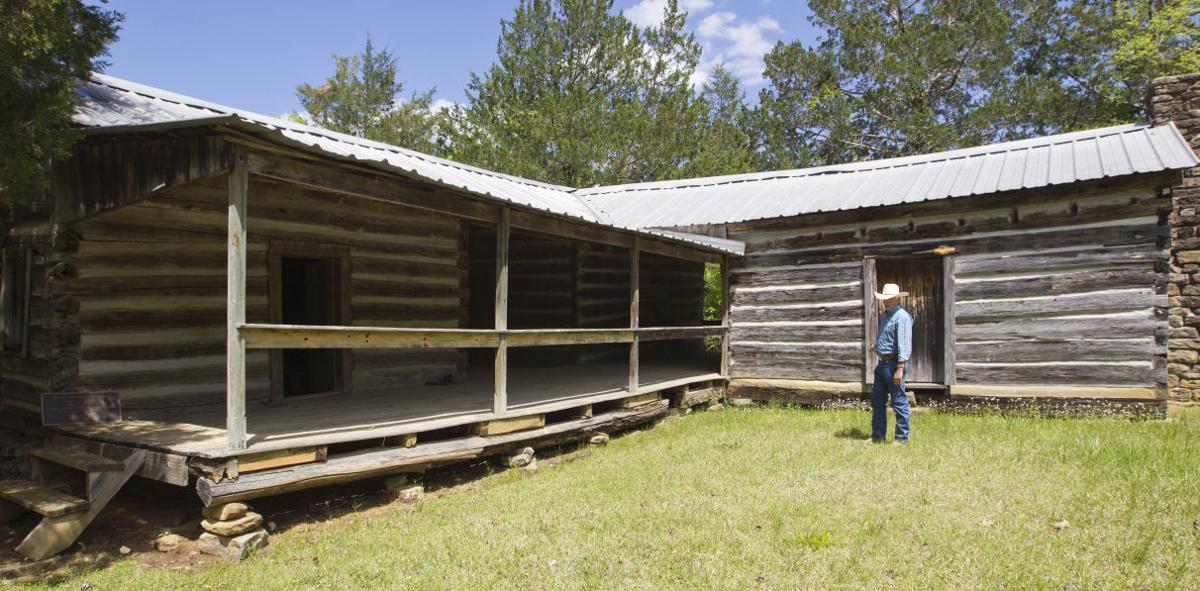 Historial LaGrange Site, Antebellum Cemetery & Pioneer Village
Listed on the National Historical Register of Landmarks, this cemetery and the recreated log cabins are all that remain as a record of the town of 395 people and LaGrange College and Military Academy, Alabama's first college. There is a welcome center and a bed and breakfast is planned. The town and college were destroyed in a Civil War battle in April, 1863. The site has been restored by the LaGrange Living Historical Association, which sponsors a festival each May with a Civil War reenactment, music, crafts and more.
Off Hwy. 157 in Leighton (256) 383-0783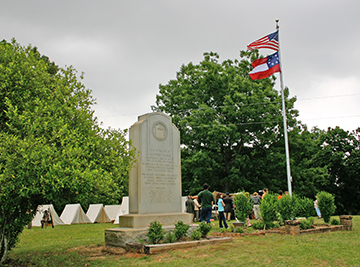 Dismals Canyon & Rock Bridge Canyon
Dismals Canyon in Phil Campbell, a National Natural Landmark, features a canyon, nature and mountain bike trails, canoeing, camping, hiking, swimming, picnicking, lodges and a country store. Rock Bridge Canyon in Hodges is a rustic area featuring natural bridge waterfalls, scenic rock formations, mountain laurel, trees and shrubs and a nature trail.
Dismals Canyon - Website
901 Hwy. 8, Phil Campbell
(256) 993-4559
Rock Bridge Canyon
1944 Canyon Road, near Hodges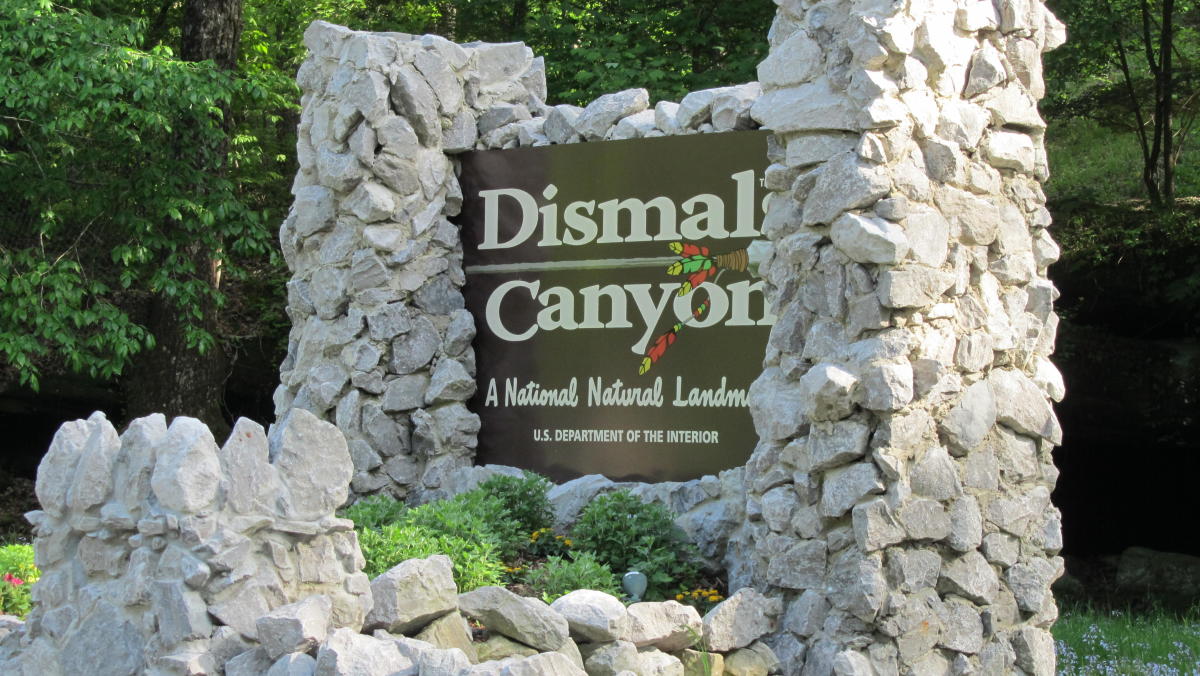 Natchez Trace Parkway
This scenic highway follows the historic route from Natchez, Mississippi, to Nashville, Tennessee. In Alabama, the Parkway goes through western Colbert County. Maintained by the National Park Service, the Parkway follows the same paths trekked by Davy Crockett and Andrew Johnson.